Adoption In the Media: The Unseen, Unrecognized Struggle of JuJu in "The Chair" TV Series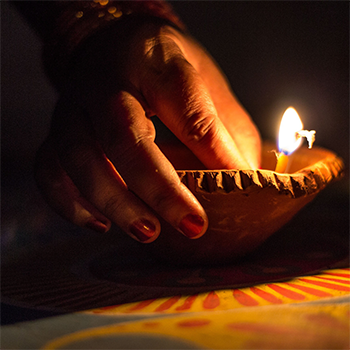 Netflix's new series "The Chair" is getting a lot of attention. The show features Sandra Oh as a female BIPOC lead exploring the system of higher education and the long overdue changes that are still going unimplemented today. Important work.
However, these six episodes were hard for me, a transracial adoptee, to watch. As I watched the series through the eyes of JuJu, the lead's daughter, my heart felt rage and grief and deep isolation. You see, JuJu is my tribe. JuJu is an elementary school aged Mexican child transracially adopted by a single Korean woman. JuJu goes by "JuJu," by the way, because she feels no connection to the Korean name she was given, Ju-Hee, an offensive attempt to erase her Mexican roots with Korean ones and to better assimilate her to her new family ethos. Her adoptive mother's friend jumps in quickly pressuring the child with a guilt-based narrative about how much it means to her mom for JuJu to have her grandmother's name, with zero acknowledgment of the cultural erasure that this creates for JuJu. There is no space for her to say what she feels, thinks, and connects to.
JuJu's pain and heartache is a tertiary plot, something happening in the background. A shocking homicidal drawing, a book she looks at before bed showing mothers breastfeeding babies, recommendations for mental health support from the school—none of it addressed directly by the adoptive mother or the writers of the show.
JuJu's storyline for season one is essentially wrapped up in a tidy sitcom bow when it comes out that she can speak Korean after all and does so in a performative moment comforting her unattuned and dysregulated adoptive parent. As a clinician and adoptee myself, I felt sick. This is loyalty as a trauma response in action. And yet, as the audience, I am supposed to go "Awwww, they are becoming a family." No. No I will not. I see a child who is so completely alone in her trauma and loss that she has had to abandon her own narrative entirely to just feel some semblance of connection. To survive. Just as all adoptees are forced to abandon ourselves to survive.
I suspect the audience loved JuJu. She's a little spitfire, and she has a great capacity for love that is in competition with all the heaviness she already carries. I loved her too, but her invisibility in the writing frightens me. This month is Suicide Prevention Month. Adoptees are four times more likely to attempt suicide than non-adopted people. JuJu is an at-risk child who needs trauma-competent and adoption-competent parenting and care.
One thing that felt infuriating is it was all right there and no one even noticed, seemingly neither the characters nor the writers. This kid explores her obsession with family loss through her Día de los Muertos project for school. Without the space and permission to explore her own loss, she focuses her project on the losses of the adults around her. She is already so disconnected from her personal adoption loss that she doesn't bring her own story forward. And no one sees it, no one asks her: Are you ok? Do you miss your birth family? How can I support you?
The only time we see JuJu in her therapist's office is in the opening of the last episode. Her adoptive mother is using the session as her own personal therapy. The older white female clinician only stops her at the end of her monologue, citing that since they are almost out of time and it is JuJu's session, maybe they could talk about JuJu, and then the scene ends. Zero attention paid to JuJu.
This child is at risk. I find the writing of this young girl to be extremely wanting. It's 2021. We know so much about adoption trauma and separation trauma now. When will we stop telling stories that make non-adopted people feel better and silence the truth of the lived experiences of adult adoptees? How many more adoptees do we need to lose before the world will witness our pain?
Please. Listen to adult adoptees. Believe survivors.
To my adopted brothers and sisters, I see you. You are not alone. You are a gift to this world. You are worthy of support and love and healing. And you deserved So. Much. Better.
Written by Marta Isabella Sierra
Boston Post Adoption Resources