Adoption Is a Lifelong Journey – Our Book
BPAR proudly introduces you to our book:
Adoption Is a Lifelong Journey
A tool for families touched by adoption & foster care and the professionals who help them
"All adoptive parents and prospective adoptive parents need to read this book. It is superb."
—JOE SOLL, LCSW, ADOPTEE, PSYCHOTHERAPIST & AUTHOR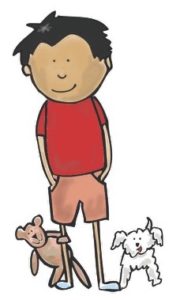 May we introduce you to Charlie? He's the narrator of our illustrated book, Adoption Is a Lifelong Journey. Charlie's pretty special because he happens to be an adoptee, a child who opens his heart and shares what's on his mind through various phases as he grows up in his adoptive home.
We've never seen a book like this, though we've often wished for a tool just like it.   Adopted or foster kids don't often get center stage, nor do they usually know how to articulate their feelings when given a chance. Sometimes feelings translate into behaviors that leave parents or caregivers feeling perplexed, lost, and alone.
Charlie's voice brings to light common themes we often encounter in our post-adoption therapeutic practice at BPAR.  We envision families using this book to open a dialogue, to be comfortable talking about the issues surrounding adoption or foster care.  We'd love for it to be a tool used by adoption and foster care agencies, social workers, pediatricians, school nurses, and other child or family specialists.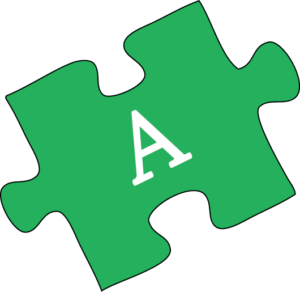 Many books give hard and fast answers to parents about "what to do" and "what not to do."  So many times the answer isn't black and white.  There is a lot of gray.  We link the illustrated portion of Adoption Is a Lifelong Journey to a section called "Putting the Pieces Together," with suggestions and recommendations to provide encouragement:  things to think about, tips for conversations, family activities, and additional resources.
There is no right or wrong way to raise kids, and no two experiences are the same.  With Charlie's help, we hope our book builds family connections in an effective, healing way, no matter what course the adoption journey might take.

Written from the perspective of the child, Adoption Is a Lifelong Journey provides insight into emotions and thoughts an adoptee or foster child might encounter while also equipping caregivers with timely responses and resources.
Adoption brings its own set of unique experiences of joys and challenges. While every adoption story is unique, this book highlights common themes we have seen in our work with families touched by adoption.
Adoption Is a Lifelong Journey is divided into two parts:
Illustrated portion written in the voice of Charlie, an adoptee (17 pages)

Can help parents recognize sources of behavior and feelings the child isn't able to express
Appropriate for parents to read with the child to help normalize feelings and start a discussion

Explanations and resources for parents and caregivers in a section we call "Putting the Pieces Together" (12 pages)

Expands on topics introduced in the illustrated portion to promote better understanding
Offers recommendations from BPAR's team of licensed mental health professionals
Suggests additional resources including books and websites
Topics addressed in the book:
Settling in during the transition
Forging family bonds in the early stages
Building trust when there's a fear of rejection
Instilling a sense of worth despite a feeling of abandonment
Sharing details about origins
Preparing for outsiders' questions
Grappling with identity
Knowing when to seek professional help
Finding balance as a caregiver
Who will benefit from the book:
Adoption and foster care agencies that want to prepare parents and caregivers early in the adoption process
Mental health professionals (like the team at BPAR!) searching for a tool to open a dialogue
Prospective adoptive parents interested in learning about challenges they might encounter
Adoptive or foster parents and their extended family members looking for insight into their child's unexpressed thoughts and needs at various points in development
Teachers and school health facilitators who want to be inclusive of all students in their assignments and conversations
Available in paperback and on Kindle