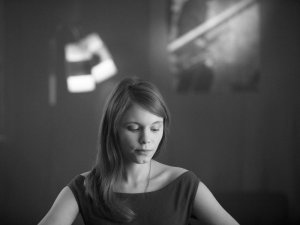 Ida is a Polish film co-written and directed by Pawel Pawlikowski that follows the powerful and life-changing journey of Anna as she seeks to find the truth to her past. Anna is a young novice nun who was raised in the convent and is about to take her vows to remain in the convent for the rest of her life. However before she can do this, her mother superior sends her to meet her only living relative, a woman named Wanda.
Almost immediately upon meeting Wanda, Anna is told that she is Jewish and that her given name is Ida Lebenstein. She discovers that she was born to a Jewish family during World War II and her parents and brother were killed. She was spared by the man who killed them, who believed that because she was an infant, no one would suspect that she was Jewish. He brought her to a priest who raised her in the convent. Wanda and Ida set out on a trip to their rural home to get answers about what happened to their family twenty years earlier.
Ida and Wanda's journey is filled with pain, which becomes unbearable for Wanda, who dies by suicide. Ida must determine how to incorporate her past into her identity as well as her future. We witness Ida's personal growth, especially after the death of her aunt. Although initially disgusted by Wanda's vices: heavy drinking and smoking, brazen attitude and casual sex, Ida begins to embrace some of these behaviors. Through this she seems to develop an understanding of the pain her aunt had been in and why she lived the way she did. It also helps her to see how sheltered her life is and will continue to be at the convent. Although we ultimately do not know what Ida decides to do with life – to return to the convent or not it seems that this is the start of her new life as Ida.
Although grim at times, it is a powerful story about discovery and identity. Individuals going through the search process may relate to some of the pain and difficulty that Ida experiences as she receives the information about her family. Another relative piece for adoptees in the search process is the effort and work that Ida and Wanda had to put forth in order to get this information. Over all Ida is a powerful and very well made movie. It won an Oscar this year for Best Foreign Language film. Due to its dark content it is best suited for young adults and up.
Written by Kelly DiBenedetto
Boston Post Adoption Resources