It is the time of year everyone has been waiting for! A time for a break in routine, a time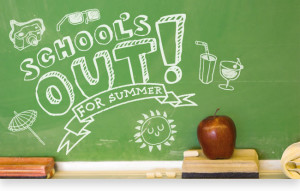 for unstructured days and sleeping a little later. While all of this time-out is very healthy for children and families, the ending of school can be a difficult transition for adopted children.
The end of structure, routine and knowing what to expect next is no longer present. Days that are unstructured and full of down time can be difficult for many adopted children. Structure in our day can represent safety and security. Knowing what is next can be reassuring to the adoptee.
Saying goodbye to friends and teachers can represent loss and trigger sadness for many adopted children. The fall seems so far away and the uncertainty of which new teacher the child will have as well as classmates can weigh heavy and stir up uneasy feelings.
Parents and caregivers can acknowledge this transition. School is ending and while it should be fun it can bring up sadness too. " How are you feeling about school ending?" or "what is it like to have school ending?" " What feels hardest with school ending?"
Having end of year parties and saying good-bye often bring mixed feelings. Setting aside a quiet time during the day or evening to talk about this with your child can reassure them that these feeling are normal and expected.
by Jennifer Eckert, LICSW
Boston Post Adoption Resources
**This summer, BPAR is running weekly adoptee groups for Boys and Teens. Participating in group therapy can help your child transition into summer and are a great opportunity to connect with others that share similar experiences in a safe, supportive, and accepting environment.
Check out our group therapy page here to learn more and sign up! **