Creative Ways Dads Can Take Care of Themselves on Father's Day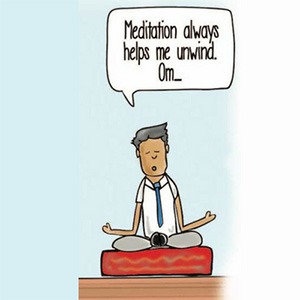 At BPAR we honor all the men we work with on Father's Day.

The team at BPAR agrees we are fortunate to be able to support so many remarkable fathers. We would like to honor all of the dads we work with at BPAR. We wish for you a special day of reflection and love. We also wish for you a day of self-care, acknowledging that often dads don't feel they have the time or the right to focus on themselves. Your needs are important! As an added benefit, by doing this for yourself you model for your children that this is okay and healthy.
As clinicians, we witness the care and love between fathers and their children. We focus on building trust between the therapist and child, therapist and parent, and between family members. As therapists, we get the opportunity to listen to the concerns and joys that fathers bring to us. Adoption and foster care are complex. No two families share the exact same problems or challenges. As families and children grow, so do the challenges. We are able to provide parenting tools and education to help families navigate their growing and changing needs.
Clarke, an adoptive father, brought his thirteen-year-old daughter Emma to see us recently. Emma, who was adopted at age 2 from China, seemed more withdrawn and sad. She was normally outgoing, so this was a red flag to her dad. After several sessions, Emma shared that she was thinking about her birth mother and wanted to know more about her, but hadn't felt she could talk about her feelings, especially her sadness around not knowing her beginnings. We were able to help Clarke and Emma understand that this was a completely normal challenge for an adoptee. More importantly, we were able to make sure Emma felt supported by her father. It was so helpful for her to learn that he understood and didn't think she was being disloyal by having these thoughts. Together, Emma and her father  learned that their work together would be ongoing and this set the foundation of making this journey safe for Emma, Clarke and the rest of their family.
We get the chance to work with fathers and their children or the entire family together. Often we are able to witness connections, breakthroughs, understanding and sometimes tears. The resiliency and love that we witness in these relationships is why we do the work that we do. To be able to heal and strengthen families is a core piece of BPAR's mission.
We have been so pleased to see how fathers have helped themselves restore and grow.
Here are a few examples of how some dads are able to take care of themselves in healthy and healing ways:
1. Writing
Steve Pemberton, an adoptee, used writing as therapy. Recently, his powerful movie A CHANCE IN THE WORLD was screened nationwide at a one night event. Steve revealed that he wrote the book it was based on so his son would know his entire story, as he will never be able to know his own father's story. Steve states: "Telling your story heals lives." Because BPAR understands the therapeutic value of writing, we have added a writing group for all adults touched by adoption.
2. Therapy
Ron, a foster dad, found that therapy at BPAR provided unexpected benefits of self-care. Describing his experience over the years, he says, "I think it's all about the really thoughtful approach you take. This is the first place that I have ever gone to where listening seems to be the first objective and response is second… [I have received] really steadfast, honest clear-sighted, intentional, thoughtful advice and that rubs off and helps my own development… I have raised 7 children… The clinicians at BPAR have helped my wife and me guide our kids as they grow into adulthood. We have made it because BPAR exists. When I have gotten help for me, I have helped my family; it is all connected."
3. Creative Expression
Jonathan Edwards is able to express his feelings and love as a birth father through the gift of song. Using the arts, such as music, painting or drawing, are great ways to express feelings that can be hard to articulate.

Do you know a foster or an adoptive dad, adult adoptee or birth father who might benefit from professional help? Please remember BPAR is here to help support them and those they love.
Written by Jennifer Eckert, LICSW
Boston Post Adoption Resources