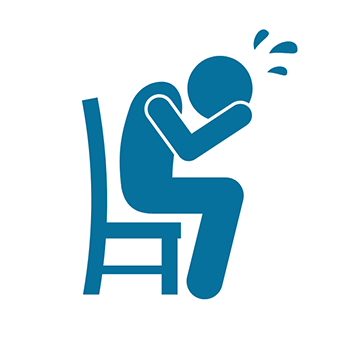 Adoptees often feel a sadness they can't pinpoint. We don't hear much about grief in discussions about adoption, because society wants us to focus on the joyful side of adoption without embracing the reality that adoption is rooted in loss. But adoptee grief is real.
In 1989, Kenneth Doka coined the term "disenfrancised grief" to describe a feeling of loss that's "not openly acknowledged, socially mourned or publicly supported" (Cardoza 2021). Being adopted is complicated. It can be both a win and a loss at the same time, and when the "loss" part goes unacknowledged, the omission adds greatly to the complication.
Recently grief specialist Ken Barringer, M.A., LMHC invited me to discuss adoption grief on his Grief in Brief podcast. I'm sharing it here and invite you to listen.
Lisa Coppola speaks about adoption grief on "Grief in Brief"
On the podcast, Ken and I discuss four losses that adoptees experience:
Loss of roots
Adoptees grieve the loss of genetic history, biological history, and looking like someone else.
Loss of trust as a first experience
Loss of trust occurs whether an adoptee is relinquished due to neglect, abandonment, or abuse, or is simply taken right from the hospital room, and loses the voice and scent of the one person they know best.
Loss of emotional and physiological health
A baby removed from its birth mother's oxytocin loses the biological maternal source of soothing needed to relax the stress response system. Adoptees tend to develop hyper-vigilant stress response systems and have a greater chance of mental challenges.
Loss of societal support around grief
In our society, people have been programmed to believe that adoptees are a blank slate, or maybe they are just a little affected by the experience but are mostly okay. With this narrative, adoptees often don't become aware of their own grief for decades.
During my therapeutic work at BPAR, when an adoptee feels a sadness they can't pinpoint, we often use journaling to look back and get in touch with their suppressed grief. Adoptees, therapists, and peer group leaders can use the prompts in Voices Unheard: A Reflective Journal for Adult Adoptees for the same purpose. By writing their adoption story in third person, adoptees can view their own story outside of themselves and learn to feel compassion for that person.
True healing begins with awareness of our own grief.
Written by Lisa Coppola, LMHC
Boston Post Adoption Resources
Sources:
Barringer, K. (2023, June 28). Give Back Series: Adoption. The Grief in Brief Podcast.
Cardoza, K, & Schneider, C. (2021, June 14). The Importance of Mourning Losses (Even When They Seem Small). Lifekit. NPR.
Coppola, L. (2022). Voices Unheard: A Reflective Journal for Adoptees. Boston Post Adoption Resources.
BPAR relies on donations to fund free resources like our blog. Please donate today!