20 Ways To Slow Down and Reconnect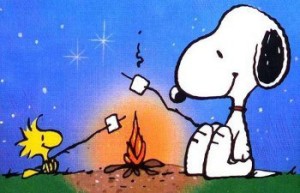 The holiday season is upon us. Commercialism is in full swing. We are bombarded with ads telling us about sales, new toys, the perfect gift for him, the jewelry we need to get her to show her how much we love her and how our home furnishings will make everything just right for the holidays! Our society has been trained to think that this thing or that thing is going to be the thing that makes our loved ones happy. Of course giving and receiving gifts to and from our loved ones feels good and is exciting. But during this holiday season don't forget about the power of being and the power of doing together.
Here are some suggestions of activities to spend time together.
Read knock-knock jokes and make each other laugh
Play charades
Read a story by the fire or on the couch under a big cozy blanket
Bake cookies.
Make ornaments out of salt dough
Build a snowman
Go ice-skating
Make up a dance to a Holiday song and send the video to another relative!
Make cards for your friends and family and deliver them!
Make some popcorn or hot chocolate and watch a holiday movie
Make snowflakes out of paper
Tell your kids about what holidays were like for you growing up
Create a kindness jar together and every time a family member does something kind write it down and put it! At the end of the month you can look through to see all the good everyone has done!
Write a letter to someone telling them how much you love and appreciate them and mail it
Volunteer at a local charity
Donate to a food pantry
Learn how to do something together! Take dancing or sewing lessons
Play Name that Tune
Have everyone plan their favorite meal and take turns cooking each night!
Take a ride or walk as a family and look at Christmas lights! You can even do a scavenger hunt!
Written by Kelly DiBenedetto, LMHC
Boston Post Adoption Resources