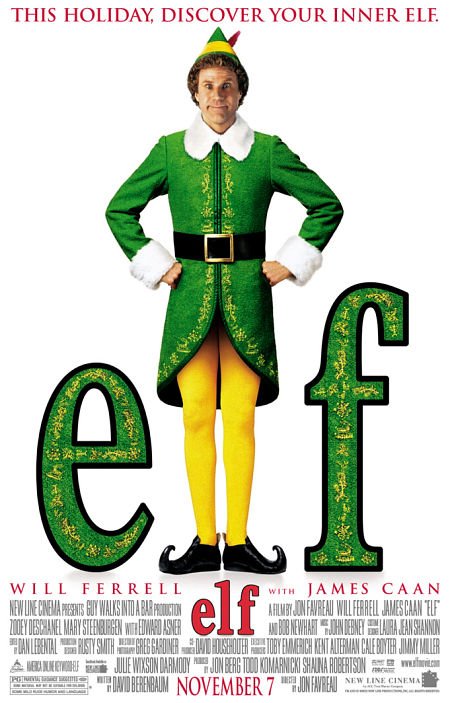 "I'm a human, raised by elves"
"I'm a human, raised by humans"
This classic Christmas film does much more than just spread holiday cheer. On the day Buddy (Will Ferrell) was born, he also became an orphan. On the night of Christmas Eve little baby Buddy escaped from his crib and crawled towards a shiny teddy bear in a great big bag. Yes, you're right – Santa's Bag of toys.
Long story short, Santa unintentionally brought Buddy back to the North Pole where Papa Elf adopted Buddy – the now elf.
Elf shares a story of an adoptee in search of his birthfather. After growing up double the size of anyone that surrounded him, Buddy felt it was time to see where he had come from: the famous New York City. He had heard his birthfather was on Santa's naughty list. Buddy didn't understand: How could his birthfather hate Christmas?
"The best way to spread Christmas cheer, is singing loud for all to hear"
After passing through the seven levels of the Candy Cane forest, through the sea of swirly twirly gumdrops, and then through the Lincoln Tunnel, Buddy was determined to meet his birth father, and spread Christmas cheer. This movie explores what it is like for an adoptee to search for their birth family, the struggles involved – acceptance, relationship building etc., and the strength one needs to advocate for one's self in a world unfamiliar to them. Keeping this in mind, it also shares the joys of reunion, the holidays, and most importantly family and love. Through laughter and love, Buddy the elf created a wonderful relationship with a man he so dearly loves. "I found you Daddy, and guess what, I love you, I love you, I LOVE YOU!"
Maya Rogers-Bursen
Boston Post Adoption Resources