A Little Hope — My Song for My Birth Mother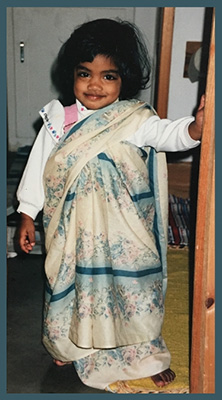 I grew up with music. My parents are professional folk singers who filled the house every evening with people and instruments. It wasn't until I got older that I began writing songs in relation to my experiences. Songs about friendships and work, songs about love and hate. Song became one of the most powerful processing modalities for me. When things were hard I would think to myself, "Write a song Maya." When things were at their best I would think to myself, "Write a song Maya." Song became a way for me to remember my past.
I grew up knowing there was a very big chance that I would not meet my birth mother in my lifetime. Recently I started wondering what my experience would be if I could meet the woman who gave me up. A friend of mine who travels to India often offered to go to the orphanage I was at and ask for any information they still had on me. When they returned from their India trip, they shared that the orphanage did not have a name or any identifying information for me. In some disappointment, I called my mom. She shared this story with me.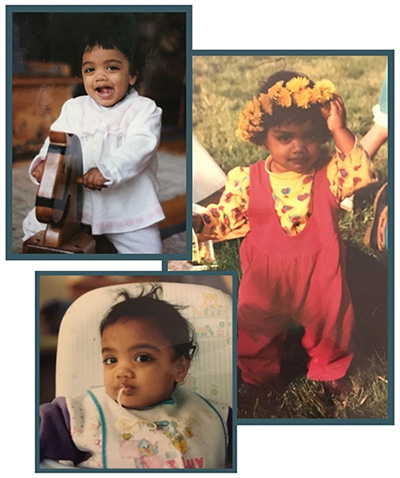 When I was young I was sitting in the backseat of my grandmother's car. My mom was in the passenger seat in front of me. I asked her, "Mom do you think my birth mother ever thinks of me?" My mom started to tear up and replied, "I am sure she thinks of you every day, but she has to keep you a secret because she could be kicked out of her village if anyone ever found out about you." My response was, "Well mom, I can keep her secret of me."
I don't remember that conversation, but the story led me back to GarageBand, writing another song. I named this song "A Little Hope" because for my entire life, I held a little hope in my heart that maybe I would meet this woman. Maybe I would be able to ask her some questions only she could answer. Maybe I would finally understand what it was like to "look like someone" in my birth family.
"A Little Hope" is dedicated to my Birth Mother. A woman who did everything in her power to give me the life I have now, a life filled with unconditional love. A life I wouldn't trade for the world.
A Little Hope
by Maya Rogers-Bursen
What would be different in my life
If I knew you
If you knew me
I held a little hope in my heart
But I can keep your secret of me
My life has been a journey
One that you gave to me
I want for you a world of lots of joy
The same thing you wished for me
When you left me with
Your life mystery
I wish you could see the strength inside of me
If I had to guess it's hereditary
I held a little hope in my heart
But I can keep your secret of me
My life has been a journey
One that you gave to me
I held a little hope in my heart
But I can keep your secret of me
My life has been a journey
One that you gave to me
Written by Maya Rogers-Bursen, M.A., Expressive Art Therapist
Boston Post Adoption Resources