Movie Review: Somewhere Between, directed by Linda Goldstein Knowlton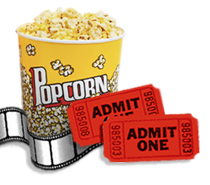 The documentary film "Somewhere Between" is an intimate, heartfelt, and honest look into the lives of four Chinese adoptive teenage girls living in contemporary America. Each of the girls live in different parts of the country and in different family structures, but share similar beginnings of being placed by their birth families due to the One Child Policy implemented in China. The documentary follows these young women as they begin to make sense of their complex identities in their own ways.
The film documents one young woman's unexpected reunion with her birth family as she travels back to her village of origin in China. Only hours after hanging a poster with information about her story, she meets her birth father and siblings for the first time. Three months later, after a DNA test confirms the genetic connection, she returns to China where she meets her birth mother, sees her father and siblings again, and is able to spend some time with them in their home. It is a touching and emotional journey that helped this particular girl receive answers to questions about her beginnings.
The film also touches upon the other girls' feelings regarding reunion – some who have no desire to search, some who feel too overwhelmed by the thought of it, and others who feel that it would be a hopeless journey. Despite each of the different perspectives on reunion, all of the girls discuss how they regularly think about their birth families. They talk about how their hopes, fears, and fantasies as well as concerns about how their adoptive parents would feel about a reunion.
The film brings up the word "abandoned" which assists one of the girls in confronting her identity. She begins to realize that her need for perfection is driven by this underlying fear of being 'abandoned.' This allows her to make some changes in her life that are healthier and are focused on her well being and taking care of herself rather than pushing herself harder. All of the girls discuss their understandings as to why they were 'given up' by their families. They discuss how it will always be a part of their identity and encourage each other not to feel ashamed by it but rather recognize that their birth families wanted better lives for them.
As the girls explore their identity, they recognize the importance of connecting with others who share similar experiences. Together they discuss the racism and stereotyping they face at home as transracial adoptees. They confront the gender inequality in China and discuss the ways in which they embrace their identities as women in the United States.
This is a powerful film that provides a unique lens by capturing the perspective of the young female adoptee. This film could act as an excellent resource for any family planning a trip to a country of origin, or for adoptive parents looking to help their teen cope with identity exploration as an adoptee. The film is emotionally charged and should therefore be shown with the discretion of the parent.
Click here for more information and to see a trailer.
By Kelly Chase
Boston Post Adoption Resources