BPAR Celebrates Children's Book Week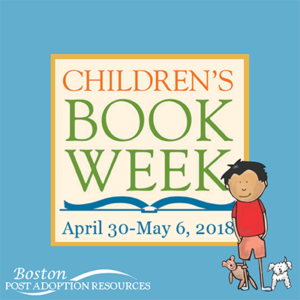 This week, from April 30th to May 6th, is Children's Book Week. The theme this year is "One World, Many Stories." At BPAR we feel this theme resonates with the adoption community. Narrative and storytelling is an important part of our work, as those touched by adoption all have unique stories to tell, many times with unanswered questions and missing chapters.
The whole BPAR team loves to read and share books with each other. We love finding great children's books that touch upon topics that are important to us, like adoption and social-emotional themes. There are so many amazing books available for children that it was hard to choose just a few. Below you will find a small list of some of our favorites — think of this list as just a beginning, and we look forward to adding more books in the future. Happy reading!
Children's Books on Adoption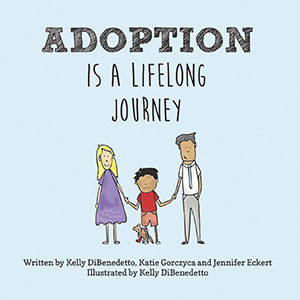 Adoption Is a Lifelong Journey by Kelly DiBenedetto, Katie Gorczyca, and Jennifer Eckert
Written from the perspective of the child, this book provides insight into emotions and thoughts an adoptee or foster child might encounter while also equipping caregivers with timely responses and resources. We recommend that a child read this book with an adult, as some themes discussed in the book can bring up strong feelings.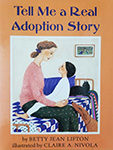 Tell Me a Real Adoption Story by Betty Jean Lifton
In this book, the adopted child asks for a realistic bedtime story, and the adoptive mother responds in the best way that she can about their own, real, personal story. This book is a wonderful example of honest storytelling at bedtime.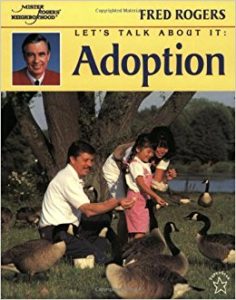 Let's Talk About It: Adoption by Fred Rogers
This book encourages open communication within families about adoption and the many different ways a family can be structured. Rogers offers a place for parents and children to have a conversation about topics that may arise in an honest and gentle way.
Motherbridge of Love by Xinran
This beautifully illustrated book is a poem submitted by an adoptive mother to a charity called "Mother Bridge of Love" in China. It acknowledges the question that adopted children ask themselves: "Where do I come from?" and helps them begin to answer it as they weave together their personal stories.
Children's Social-Emotional Books
Have You Filled a Bucket Today? A Guide to Daily Happiness for Kids by Carol McCloud
In this book, children learn about positive behavior and how good it feels to spread kindness towards yourself and others. In the most recent edition, readers also learn about bucket "dipping," or treating yourself or others negatively. This book encourages people of all ages to be kind to one another and by filling each other's        buckets, you also fill your own!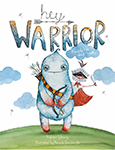 Hey, Warrior by Karen Young
This beautifully illustrated book teaches children about anxiety and the role of the amygdala in our brains. The book shares specific techniques for dealing with anxiety and empowers children to take charge. There is even a fun checklist in the back of the book for kids to explore!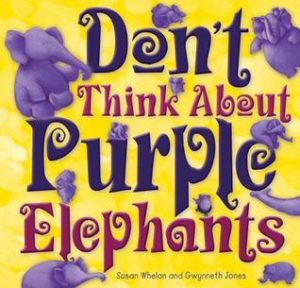 Don't Think About Purple Elephants by Susan Whelan and Gwyneth Jones
This fun book is about small worries that often become bigger at nighttime – something that many children and adults alike experience. The book offers a creative solution to how to manage feelings of anxiety.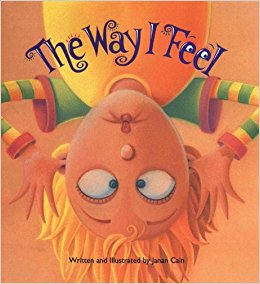 The Way I Feel by Janan Cain
This book is a wonderful tool to teach younger children all about emotions. The illustrations are fun and engaging, and the book can serve as a conversation starter to discuss when we might experience certain feelings.
Dear Girl, by Amy Krouse Rosenthal & Paris Rosenthal
This wonderful, newer book warmly empowers girls to feel strong, brave and important in the world. It is perfect to give to any girl to open up conversations about the issues that girls face as they grow. 
We look forward to adding to this list in the future, as we have so many wonderful books to share with you. Is there a special book you think we need to know about? Let us know!
Written by Katie Gorczyca, MA, Expressive Therapist
Boston Post Adoption Resources