An Artistic Response to Lion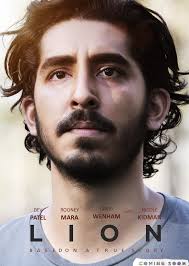 I am an adult adoptee, adopted from India at 6 months old. On February 20th I saw the new movie, Lion, in theaters. I was drawn to the movie because of my personal experience, but was unaware of the impact it would have on me before, during, and after watching it.
I've never been the one to think about my adoption every day, but knowing I was going to see Lion had me feeling anxious. Going to this movie meant facing a true story that felt very close to home. I didn't think it was going to hit me like it did.
During the movie it was hard to even pay attention, maybe because I wasn't ready to face how close this movie was to my story. There were a lot of "what if's" going on in my mind. I found myself thinking about my sister, also adopted from India, because it felt easier to think about someone else's experience than my own. I was wondering about other people's experiences during the movie, and what other adoptees in the theater might have been feeling.
After the movie I was speechless, I had no words. During and immediately after the movie, I had trouble thinking about it in terms of my experience. I continued to have thoughts around supporting my sister's adoption journey. A few days after seeing Lion, I started relating my own experience to some of the themes throughout the movie. The feelings that were coming up were stronger than any words I could come up with. I decided to explore these feelings the best way I know how: through the art-making process.
Since finishing this project, words have started to arise – road map, walk of life, journey, madness, acceptance, direction, healing, smile, memories, reunion, grounding, release, family, process, progress and love are a few.
If you haven't seen Lion yet, put it on your list!
Written by Maya Rogers-Bursen
Peer Group Co-Leader, Boston Post Adoption Resources